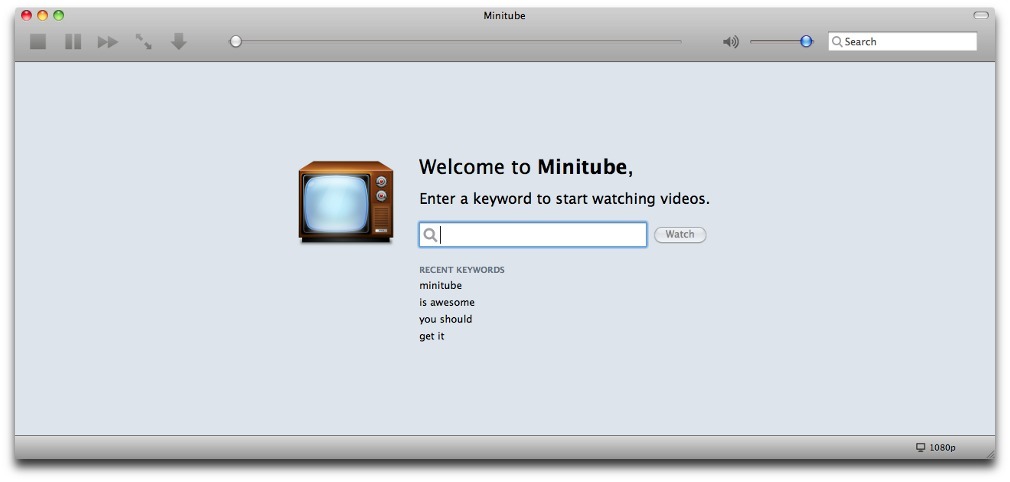 If you are like me, and not a huge fan of installing the flashplayer plugin to watch Youtube videos, then I suggest you try Minitube!
It does not use flash to view the Youtube videos, and in my opinion works much better than Youtube on Firefox or Chrome with Flashplayer plugin installed.
"Minitube is a YouTube desktop application.
With it you can watch YouTube videos in a new way: you type a keyword, Minitube gives you an endless video stream.
Minitube is not about cloning the original YouTube web interface, it aims to create a new TV-like experience. " -
Minitube's Website
I suggest that whether you are a Windows, Mac OS, Linux or Other operating system user, that you download it directly from the
Minitube Website
, especially if your a Ubuntu user, because the version in the repos is too old, and doesn't work properly.